Safety
We sell all types of safety gear.
Lab Coats, Face Masks, Safety Glasses, Spill Kits and disposable gloves.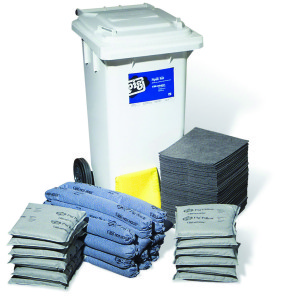 We can help you choose the right protection to keep you safe and depending on the substances and chemicals that you are using.
Disposable gloves – we have powder and powder free disposable latex and nitrile gloves.  The need to be powder free for food use and it is also important that they are compatible and recommended for use with specific chemicals and different industrial uses.
Make sure that your gloves and those of your co-workers are a tight fit so that they have good contact when being used and avoid accidents.
Respirators and masks – Choosing the appropriate Respiratory Protective equipment (RPE)  can be daunting, as the equipment needs to be able to provide appropriate protection for the job and be comfortable to wear for long periods of time. We have a range of respirators and masks, to suit different purposes.
Our best selling range is the disposable particulate respirators – 3M 9300 series designed to be easy to breathe through and not prone to collapse. Have a look at our guide on selecting respiratory equipment or give us a ring for help and advice.
Our range includes a basic type for use with fine dusts up to a heavy duty style designed for fine dusts, mists and metal fumes. Our FFP1S mask is specially designed to stop you inhaling organic solvents and acid gases.
Safety Glasses – Choosing the right eye protection depends on the type of hazard you need to be protected from.  For example dust and debris needs different protection from chemical or fumes, or radiation.  Safety glasses can be supplied with a complete prescription safety service however they will not keep out dust or gas.  Safety goggles provide protection for all types of hazards and can be worn over glasses.
Our glasses are made from high quality materials from leading manufacturers including Bolle who have 15 years of manufacturing experience. Glasses can be supplied as anti-mist, anti-fog and photochromatic making them better for longer wear.
Spill kits – Our PIG spill kits are packed with absorbent materials specifically designed to mop up and eliminate any chemical spills quickly and easily.
We supply overshoes, safety shoes, ear protectors and cleaning materials.