Vials/HPLC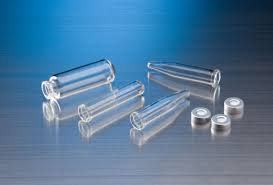 We supply the Supelco range of HPLC vials and caps. These are glass and come in sizes from 0.05ml to 20ml, amber or clear glass and with a variety of different caps – screw, crimp, snap or any that you would like to choose in a range of materials and colours.
We offer various autosampler vials which are compatible with Agilent, Shimadzu, Waters, PerkinElmer, Thermo and Varian autosamplers.
Our best seller is the clear 2ml size vial with cap.