Furniture & Fittings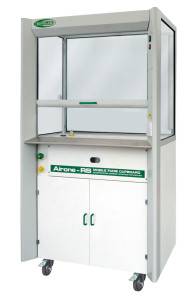 We offer a one stop shop for all your laboratory furniture needs, from the initial consultation where we discuss with you exactly what you need, through to planning and providing a comprehensive quote then subsequent installation and commissioning.
With a wide range of furniture to choose from we can supply everything you need from benches and lab chairs to fume cupboards, extraction systems, shelving units, all kinds of lab taps and specially designed surfaces.
We also supply and maintain specialist laboratory equipment such as analytical devices for the petrochemical industry and chillers and refrigerators for the cosmetics and food industries.
Contact us for more information.