Maintaining & Repairing Your Glassware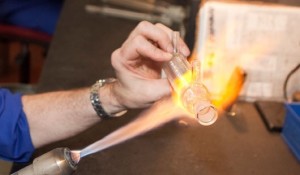 Glassware is expensive and sometimes difficult to replace. We provide a glassware repair,  maintenance and modification service, which is often much better than buying new.
Working from a drawing or photograph we can discuss your requirements over the phone and advise on the best course of action.
We will let you know the estimated cost and depending on the value of the glassware, whether or not financially viable or too risky to repair or modify. If cost is prohibitive then we can provide a quote to produce a replacement item.